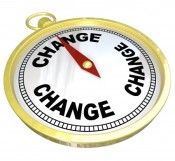 If you've noticed that your business world seems to be changing, you're absolutely right. A report recently issued by Deloitte highlighted changes underway in four key areas of our life sciences and med tech industries: reimbursement, the buying process, innovation, and the complexity of the marketplace. Are your company's strategies and business model aligned to accommodate these changes?
Changes in reimbursement: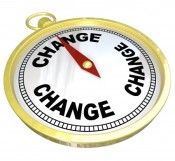 Despite increased spending on healthcare in the United States (currently at 18% of GDP), our nation's considerable investment has not correlated with improved health outcomes. While the U.S. has the highest per-capita costs for healthcare spending, it ranks last out of seven peer countries in healthcare system performance measures: quality, efficiency, access to care, equity, and the ability to lead long, healthy, productive lives. This uncomfortable disparity between high expenditure and poor outcome has paved the way for significant change in how we will pay for healthcare at the federal level. The Affordable Care Act (ACA) and its new system of healthcare exchanges are intended to rein in costs while improving quality. While the full ramification of these changes is unknown at this time, payers will likely expect the life science industry to provide convincing evidence of differentiated clinical value for patients and proof of economic benefit.

Changes in the buying process:
Physicians have historically been the decision makers about life sciences and med tech product purchases. But as physician-hospital integration becomes more common, the decision-making process for purchasing will increasingly involve additional players including finance, operations, procurement and other stakeholders. The new healthcare system models that are emerging, such as accountable care organizations (ACOs) and integrated delivery networks (IDNs), are increasing the diversities of the parties involved in buying decisions, but also expanding the diversity of criteria used in those decisions.

Changes in innovation:
Increasing complexity of FDA approval and challenging economics due to legislative and reimbursement hurdles have made investment in the life sciences and medical device industries less attractive in recent years. While venture capital investment in med tech companies increased steadily from 2001 to 2009, since 2009 investment has fallen steadily. Factors such as the medical device excise tax, the slowness of the FDA approval process, and difficulty in securing and defending patents, have caused venture capitalists to look elsewhere for their investment opportunities. Sectors other than the life sciences have become more attractive investment opportunities because of their perceived lower risk, higher returns and faster payback. The decrease in venture capital available to life science and med tech companies is likely to affect their ability to innovate to address unmet clinical needs.

Changes in an increasingly complex marketplace:
U.S. life science and med tech companies serve 40-46 percent of all medical devices globally. While, emerging markets hold the tantalizing prospect of increased demand, local regulations and cultural differences can limit market access. New markets are also increasingly fueling the growth of competitors in other geographies such as Israel and China. For example, Israel holds the most med tech patents per capita in the world. China is the fastest growing med tech market boasting approximately 12,000 med tech companies and growing by an average of 1,000 new manufacturers each year.

Responding to changes:
To respond to the environmental changes that are already apparent and those looming on the horizon, you need reimbursement professionals who have a keen strategic understanding of how those changes will impact your product's reimbursement. You need clinical research professionals who are aware of the kinds of rigor required in the product's clinical trial phase to ensure that your data address not only clinical effectiveness but also the economic viability of the product in today's marketplace. Your sales and marketing team need to be ready to respond to a new kind of decision-maker and new kinds of buying processes. Those responsible for innovation are required to do more with less; those responsible for opening emerging markets are required to find new ways to be relevant to, and connected with, those new geographies. Companies that are strategic in responding to the plethora of changes will discover new ways to thrive.

What if you had immediate access to trusted advisors, strategic thinkers and other kinds of project staffing as part of your company's response? Then you would be equipped to respond to changes and execute on your strategy to thrive. Talencio has partnered with numerous life science companies throughout the U.S., supplying a wide variety of experienced professionals and contract staff who require minimal training and can hit the ground running. To learn more about how Talencio has helped other life science companies, just like yours, thrive in the face of change, contact us directly at 612.703.4236 or email to:pnorbom@talencio.com.

Resources:
The three rules in medical technology: The transformation of an Industry. Deloitte University Press, December 2013.