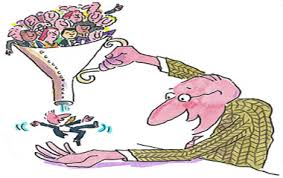 It's happening all over, especially in the area of high tech positions — and it may be happening at your company, too. Open jobs are going unfilled, ostensibly because of a lack of qualified candidates. Failing to fill these open positions can have devastating consequences in the life sciences, where missing a deadline may result in significant delays and have a substantial negative impact on your bottom line.
But is the lack of qualified people really the problem?
You've heard (and perhaps even uttered) accusations against our nation's educational system that has created this sorry state of affairs. But increasingly, those who study hiring practices are beginning to point fingers in another direction – toward the screening process itself. Peter Cappelli, professor of management and director of the Center for Human Resources at the University of Pennsylvania's Wharton School, argues that there is no shortage of qualified applicants. Rather, there are numerous other reasons that qualified applicants are not identified.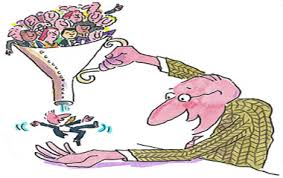 One reason that good candidates are not identified is that companies are seeking the perfect candidate – defined as someone who has all of a long list of skills and competencies that may not be essential to job performance. When these "nice to have" skills are entered into the applicant tracking software (ATS) as job
requirements
, good candidates, who could do the job exceedingly well, may be filtered out. Other pundits point to a lack of imagination on the part of those who develop the job specifications, assuming that there is a singular, linear way to achieve the optimal set of skills to do the job. By that logic, only those who have previously had the same job title in the same industry would be qualified for the position, leaving out all those candidates who are prepared to move up into that job title, those who have done similar work in another industry and other non-traditional candidates.
Another contributing factor is that human resources (HR) departments in many companies took deep cuts during the recession, leaving the HR function understaffed and overwhelmed. Hiring for highly technical positions requires an understanding of technical terms and competencies. Some highly qualified applicants are rejected because they are screened not by other technical experts who can recognize equivalent skills and competencies, but by over-taxed human resources professionals with no real understanding of the position for which they are recruiting.
But what if
your company had access to a provider of qualified candidates who could fill your capacity and expertise needs in days? What if this partner understood your industry and the kinds of technical staff you require? Talencio's niche lies in uncovering, vetting and providing highly skilled professionals for the life science community. We have placed contract and direct hire talent with numerous medical device, bio-tech and healthcare companies and helped get projects back on track, meet deadlines and advance corporate goals.
To learn more about how Talencio has helped other life science companies, just like yours, solve this and other staffing issues, contact us directly at 612.703.4236 or pnorbom@talencio.com.
Sources:

Is your technology hiring process screening out great candidates? Comrise. 2013.
Does online screening shut out good job candidates? Mitchell Hartman, December 6, 2013.
Over-focus on tech skills could exclude the best candidates for jobs. Mike Loukides. Hire-fully. July 29, 2012.

Hiring process drives away the best candidates. Affintus. November 7, 2013.

Why Companies Aren't Getting the Employees They Need. Peter Cappelli, Wall Street Journal, October 24, 2011.

Search for the Perfect Job Candidate an Imperfect Strategy. Meg McSherry Breslin, July 6, 2012, HR Pulse.
Where is the problem with computer screening programs? -Gary Taylor

HR staffs, recruiters overlook qualified job seekers. Paul Davidson, USA TODAY. July 9, 2012.