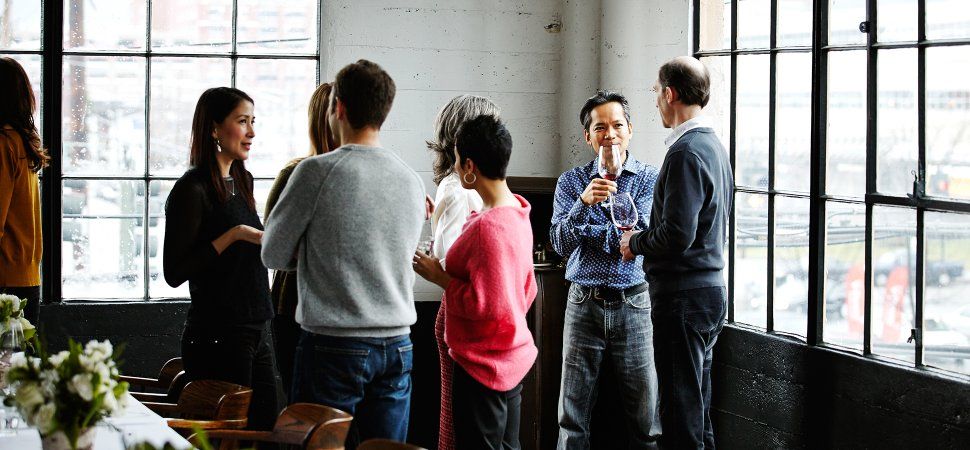 In today's society, digital and social platforms have made meeting people easier than ever. It is also one of the most difficult markets for employer's to fill positions. One article revealed that 85 percent of all jobs are filled via networking. In a tight labor market, it is important for employers and job seekers alike to not overlook the importance of networking.
80 percent of professionals consider networking important to career success. However, not all professionals know how to network well. Robert Half conducted a survey deducing the networking habits of more than 2,200 CFOs. The survey revealed crucial disconnects in creating a valuable connection.
30% noted that their primary disconnect lies within their request for help. Whether you are an employer or job seeker, the action of asking for help may be the difference between finding your dream job or filling that role you thought would be impossible.
23% claimed their failure in the follow-up is their biggest downfall. Forbes recommends sending a follow-up email within 24 hours of your meeting time. Reaching out only when things are not going well for you can negatively affect you and/or your company's reputation.
19% reported difficulties connecting with the right people. Regardless of the individual you connect with, it may turn out that your time was not spent the way you intended.
14% failed to thank contacts when they provide help. Neglecting to thank those in our network who help us is a way to damage relationships.
The last 14% also communicated their failure in offering help to those when they ask. Fortune Magazine reports that successful people ask for help. Being a professional who is quick to ask for and offer help is a way to leverage your resources in a way that benefits both parties.

Networking is a tool, which if mastered, can become one of your greatest assets. At Talencio, we leverage our deep roots and connections in the industries we serve to find staffing solutions for our clients, fast. If you're having problems, contact us. See how our network can help you as an employer or as a job seeker.

Other related blogs that may be of interest are: "Networking: Good for Your Business, Good for You" and "Don't Be a Waste of My Time Networker"

About Talencio: We help the Health Technology community make progress by putting the right people in the right place to solve problems and identify opportunities to move healthcare forward. To learn more about career opportunities in health technology, or to hear how other companies have partnered with Talencio to tap into our skilled professional talent pool, contact us at 612.703.4236 or email. Talencio has been the preferred provider of vetted, accomplished professionals to the Health Technology Community for over 10 years.

Written by: Isaac Pirk, Talencio intern and student at North Central University, Minneapolis, MN.

Sources:
Mastering the Follow Up
Networking Effectively
LinkedIn Article – Jobs Filled via Networking
Asking For Help, Helps You