Ben Kvale: Marketing Specialist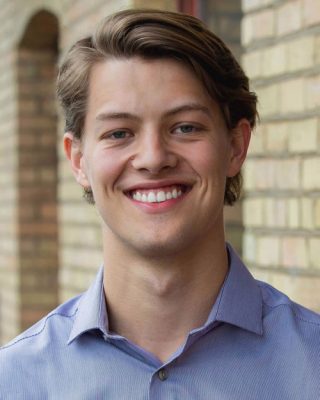 320.434.0445
I am thrilled to be a part of the Talencio team as their Marketing Specialist! The opportunity to be immersed in the Health Technology industry, and to gain more experience in the field of Marketing really excites me. I have always been fascinated with the idea of positioning a company in the best possible way. It's my daily goal to use my knowledge and experience to do just that for Talencio!
 
I am a Minnesota native, currently pursuing a Marketing degree with a minor in Entrepreneurship at North Central University in Minneapolis, finishing up my last semester. I love the Minneapolis area, and am excited to explore the professional opportunities it provides!
 
In my free time, you'll find me drinking coffee or creating. Whether that looks like photography, graphic design, or fine art, I strive to regularly set aside time for creative expression. I'm also passionate about improving my overall well-being. Exercising and eating right are very important elements to achieving a high capacity lifestyle.