Ben Kvale: Marketing Specialist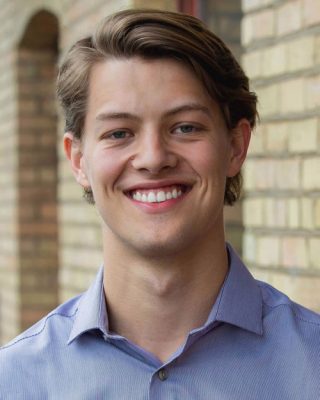 320.434.0445
I am a marketing-minded professional with a nearly dead-even split between an analytical, strategy-obsessed mindset, and a creative, expressive mentality. I thrive in environments where I hold many responsibilities and see the results of my initiatives. I am proficient in a broad range of marketing capabilities, obsessed with continual improvement, and love learning new things.
 
I am a Minnesota native, with a Bachelors degree in Marketing and a minor in Entrepreneurship from North Central University in Minneapolis. I love the Greater Minneapolis-St. Paul area, and enjoy exploring all the diverse shops, businesses, and experiences it has to offer!
 
In my free time, you'll find me drinking coffee and/or creating. Whether that looks like photography, graphic design, or fine art, I strive to regularly set aside time for creative expression. I'm also passionate about improving my overall well-being. Exercising and eating right are very vital elements to ensuring my ability to maintain a high capacity lifestyle.