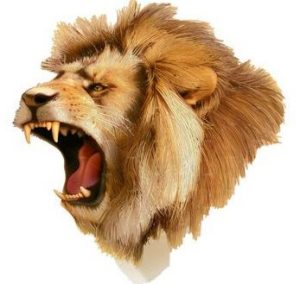 It is no secret that Minnesota has one of the fastest growing health technology markets in the world. For entrepreneurs, multiple factors are considered when embarking on the start-up process. A recent article by business.org revealed the best cities for entrepreneurs and start-ups. They analyzed the percentage of young talent, those with higher-ed, the ratio of average income to rent, and start-up surges. Minneapolis, MN placed 3rd in the nation, capturing the highest start-up growth rate in
business.org's
top 10.
In 2017, Minnesota ranked first in the nation for employment concentration in medical device manufacturing. BioEnterprise, noted that in five years, Minnesota has increased its investments in Medical Device by over 200 percent, with 105 deals and $561 million invested in 2017. These factors alone represent Minnesota's ferocious potential for growth, and catalytic nature of having the largest medical device employment concentration and being the best. Additionally, Minnesota's unparalleled, cross-collaborative culture, is further strengthened by organizations, such as Medical Alley, multiple universities, incubators, etc. that advocate for the enhancement of the industry.
An article by Chris Newmarker of Mass Device featured a local Medical Device start-up, RxFunction, that makes wearable devices called "Walkasins" which help those with chronic health conditions prevent serious falls. Shoe insets measure the individual's foot pressure, and enable immediate sensory cues to control balance. This startup secured $7.5 million in the Series A funding it needed for commercialization of this product. However; there are still obstacles that prevent Minnesota from furthering its culture of Medical Device innovation.
Minnesota is seeing plenty of success in production and growth rates; however, more companies, like RxFunction, will have to secure the funding for innovation to continue. This dilemma requires an environment that causes investors to be eager and willing to fund innovation. In the Minnesota medical device economy, the pros of innovation surely devour the cons.
About Talencio:
We help the Health Technology community make progress by putting the right people in the right place to solve problems and identify opportunities to move healthcare forward. To learn more about career opportunities in health technology, or to hear how other companies have partnered with Talencio to tap into our skilled professional talent pool, contact us at 612.703.4236 or
email
. Talencio has been the preferred provider of vetted, accomplished professionals to the Health Technology Community for over 10 years.
Written by: Isaac Pirk, Talencio intern and student at North Central University, Minneapolis, MN.
Sources:
Top Citites For Entrepreneurs
BioEnterprise
Minnesota StartUps are The Best
MN.Gov