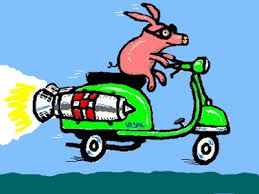 In a recent blog post, we discussed that staffing flexibility provides companies a competitive advantage. But it's not just the flexibility and willingness of a company to consider adding contingent workers, it is the
speed
with which they can bring on those workers. Willingness to bring on personnel on a contract basis is not sufficient. Being able to bring those workers to the job site
quickly — within a few days
of deciding that they are needed — is the other part of the competitive advantage. After all, if it takes months to find the right contract worker with the right skill, that person may not be needed any longer. If you lost the business you were courting or you failed to meet a critical goal because you didn't have the capacity to respond in a
timely
way, you may not be able to use a perfect-for-your-company worker identified X months after the initial need. When you need additional capacity, you need it
now
.
To acquire workers with the right skills
quickly
, a company needs a trusted partner – a staffing firm – that can be counted on to:
know the industry
understand the skills needed to fill an identified gap
have a pre-existing relationship with a cadre of experienced professionals appropriate to that industry
have the infrastructure and the attitude that facilitates speed as a competitive advantage
If your company operates in the Life Sciences space, Talencio can be that trusted staffing partner for you.

At Talencio, we know the Life Sciences industry. We've worked within Life Sciences companies at executive levels ourselves and have claimed Life Sciences as our niche. We know the kinds of things that need to happen in the areas of regulatory affairs, clinical trial management, reimbursement, quality assurance, engineering, marketing, sales, operations, etc. That experience makes us real thinking partners with our client companies. We understand and speak our clients' language. We quickly grasp the kinds of skills that are needed to fill an identified gap in your workforce.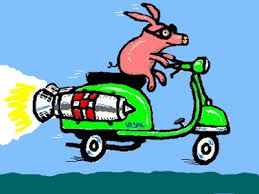 We have an extensive database of Serious Talent® with skills that span all aspects of the Life Sciences. Talencio has partnered with numerous Life Sciences companies throughout the U.S., delivering productivity and expertise across their value chain by supplying experienced Life Science professionals. We don't just send over a dozen resumes and inundate your HR staff. When we thoroughly understand the need, we identify strong candidates for the role, conduct interviews, and present one or two that we feel could contribute significantly in relation to the need and company's culture. We highlight the congruence between the requirements of the position and the candidate's experience, training, and skills. When we place one of our colleagues with a client company, we know that they will add value and be able to function with a high degree of autonomy.

The depth of our knowledge of the industry, and our broad network help us to help our client companies quickly find the right resource solution. We understand that now means now and we know how to efficiently meet your staffing needs. We add value to our client companies by presenting them with only the very best candidates for their assignment. Working through us significantly streamlines the process for our client companies.

Finally, our own company culture makes us a desirable business partner. Our core values, featured on our Team page of our website are: Integrity, Dependability, Practicality, Collaboration, Tenacity, Trustworthiness and Experience. These values are the practices we use every day in everything we do; they are the basic elements of how we go about our work.

Avoid delays, fill personnel gaps, access specialized expertise on a short- or long-term basis to meet your individual, department and corporate goals. To learn more about how other life science companies have partnered with us to overcome hurdles and capacity issues, contact us directly at 612.703.4236 or email to: pnorbom@talencio.com. Talencio, LLC is the preferred provider of vetted, accomplished professionals to the Life Sciences community.