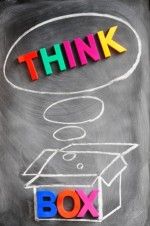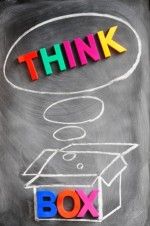 "If I could give to my clients just one gift, it would be the freedom – the willingness – to think outside the box," noted Paula Norbom, President of Talencio. She explained that as she visits with both Life Science executives and technical professionals, she senses real diligence and focus on getting the job done. And that is quite a good thing; without engagement and focus, businesses do not move forward. Paula also observed that some of our Life Science companies and professionals are so inwardly focused that they seem reluctant to look at, and learn from, what is happening in the wider environment and with their peers in the industry. "That's where industry-oriented educational conferences and meetings (such as the ones sponsored by LifeScience Alley) can be so helpful," Paula notes. At these meetings, people with similar job functions have the opportunity to hear from experts in the field about best practices and to interact with each other. "Getting out of their office cubes to meet with others in the industry can spur the outside-the-box thinking that can help them get their job done even more efficiently," she noted.
Talencio has long been a proponent of outside-the-box thinking with regard to acquiring the human capital to help Life Science businesses thrive. Because "agile" and "nimble" are words associated with thriving companies during times of change, applying an outside-the-box approach to staffing can be key to success. "Even top leadership for a new venture need not be hired as a full-time employee," Paula noted, because there is so much top talent available and willing to apply their skills to a series of projects. Some of that experienced talent is committed to more flexibility than a full-time position would afford and is available only for contractual assignments; others available for contract positions are seeking a bridge to a full-time position. Because of Talencio's large, well-developed talent base of vetted Life Science colleagues, Talencio is able to present well-qualified candidates quickly, and without the overhead associated with a full-time hire. Talencio works with small businesses without human resources departments and with very large businesses whose HR professionals welcome a less traditional way to fill a talent gap occasionally. Talencio is committed to matching our clients' staffing needs with our colleagues' exceptional skills and experience. We deliver the right fit at the right time – for even the most challenging staffing needs in the Life Science community.
"Out-of-the-box thinking allows you to consider new possibilities; new ways of doing things," opined Paula. She and others from Talencio's staff look forward to visiting with you at Booth 409 at Life Science Alley's 2013 Conference "Healthcare Transformation: Surviving the Shift" on November 20. Ask Talencio about out-of-the box solutions to your staffing needs.
Contact Talencio to discuss your Life Sciences staffing needs. Talencio, LLC is the preferred provider of vetted, accomplished consultants and contract professionals to the Life Sciences community.