Check out the videos below to watch Paula Norbom, Founder and President of Talencio,
break down the various search strategies and present the benefits of partnering with us!




Our Approach

Talencio has the strategic staffing solution to accomplish your goals and objectives. We provide a consultative approach to our clients and colleagues, enabling you to fill positions with complex requirements. We help you think through the implications to find the right solution AND the right person.


Blending art and science to fill capacity and talent gaps

It all starts with a human approach. Understanding culture, reporting structure, personalities, attitude and outlook alongside core values is part of the art of talent acquisition. The science we use blends industry leading testing to reveal how a professional will perform, preferred communication style, what they bring to a team, ideal environment and potential limitations. In addition, our Talent Translator® matches skills and experiences to your specific needs. Through our comprehensive approach, we make certain that candidates are the right fit for the right reasons.


Departments We Staff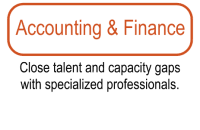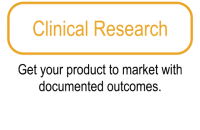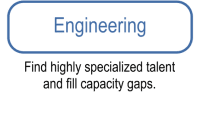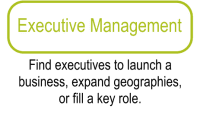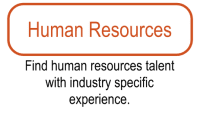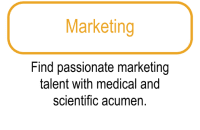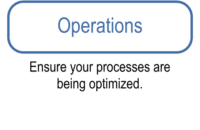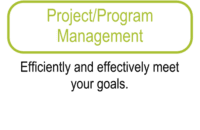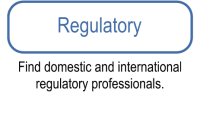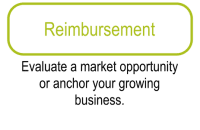 How Can We Be So Confident?
We work solely in the Health Technology industry – we know it inside and out, and see trends before they happen.
We provide only vetted, experienced professionals through our proven relationships and interview processes. We match job duties with personal skills and provide good candidates the chance to prove themselves great.
You have a dedicated recruiter working on your opening until it's filled. Period.
We have access to thousands of accomplished and vetted professionals in addition to state of the art technology to find the right fit, fast. When searching for talent, timing is everything.

Team up with Talencio and you'll have a long-term partner who cares deeply about your success. Call us at 612.703.4236 or send us an email. We have years of experience matching our colleagues' talents to our clients' needs. Connect with us to receive our monthly e-newsletter with industry insights.


We can't express the value of Talencio any better than some of our clients themselves:
After trying multiple recruitment agencies, I have decided to solely use Talencio for all future hiring needs. Talencio saved our organization time by providing qualified, well-vetted candidates who are now a huge asset to our clinical research team.

Jill Christensen, Clinical Research Manager, Tactile Medical
---
I want to sincerely thank you and the team at Talencio for helping us place our Product Development Manager position. Filling this role with the right candidate was absolutely critical to our company to make sure the development and launch of our next generation InterFuse product goes smoothly and hits our milestones. Your expertise and networks in the medical device industry were invaluable as you delivered multiple excellent candidates for us to interview that we would not have found on our own. We're very excited about Steve joining our team and feel he is a perfect fit for this position and our culture! Thank you again!
Trevor J. Lee, Chief Financial Officer, Vertebral Technologies, Inc.
---
Talencio did an excellent job with sourcing a very difficult Molecular Research and Development position for us. We had been searching for four months before engaging Talencio about the position. This was a mid-level position that we had not used recruiting firms for in the past, but felt it was worth a shot. Talencio found a candidate that was very qualified that we had not found using our LinkedIn Recruiter seat. Our VP of R&D is very pleased with the candidate and I am very pleased with Talencio's professionalism, capabilities and the overall process.
Aaron Fisk, Vice President of Human Resources, Microbiologics
---

I needed more help within the publication function of the medical affairs department and didn't have a lot of time to evaluate and interview candidates. I was very impressed with Talencio's use of the T-chart which made it super easy for me to quickly understand each candidate. Then Talencio accommodated my schedule and arranged for evening interviews. The entire process was on target and fast. We now have an exceptional resource assisting us in meeting our corporate goals.
Marither Chuidian, Director of Medical Affairs, Upsher-Smith Laboratories, Inc.
---

Talencio is a company you want to know. They partnered with us in ways I didn't originally anticipate. Not only do they have a robust stable of technical talent, Talencio knows the talent — their communication and work styles, relevant skills and ability to make an immediate impact to our organization. Talencio goes the extra mile to understand our business and connect us with a variety of resources to assist in growing our company. I can reach out to their team at a moments notice and access their high level of expertise.
Shauna Paul, Director of Corporate Development, Segetis, Inc.
---
Talencio is a value added partner of Tactile Systems Technology, Inc. Twice now, the Talencio Team has responded quickly to our requests for finding experienced talent to assist in growing our company. Each time they have brought forward candidates with extensive experience in medical technology who have contributed immediately to our problem solving. Their speed of response, access to high caliber talent and fair approach to remuneration makes Talencio so valuable to us. We will continue working with them as we continue to grow Tactile Systems.
Gerald R. Mattys, CEO, Tactile Systems Technology Inc.
---
We help companies create products and services that deliver great experiences for their customers and employees. To be flexible and provide the highest level of service, we often supplement our team with professionals who have specific and unique experience. Talencio is a valued partner in providing such talent so we can continue to do what we do best – optimize the customer experience and business performance of every interaction. Thanks Talencio!
Mary, Human Resource Manager, Fathom Consulting
---
Talencio has provided us senior clinical monitoring and regulatory contractors who have proven to be professional, exceptionally experienced, reliable and team players. We've worked with the individuals for over a year at this point which speaks to their quality. Oversight of contractor hours is made simple by their online timesheet review and approval system.
Katherine Tweden, Ph.D., Vice President, Clinical & Regulatory, EnteroMedics, Inc.
---
They focus on results and are helpful, flexible and available when we need them.
Bonnie Labosky, CEO, Respicardia, Inc.
---
They are professional, resourceful, empathetic and organized. They really listen to what we need and link us with the right resources. Paula has good experience and focus in our industry.
Rick Carlson, CEO, ProUroCare Medical Inc.
---
Our Values
Integrity | Dependability | Practicality | Collaboration | Tenacity | Trustworthiness | Experience