Why is sending a thank-you after an interview important? 
Many job candidates skip this step, but it is a critical one.  Sending a thank-you leaves another positive impression on employers.  Respectfully stay top of mind for that employer, especially if you are interested in the position and other candidates are in consideration.  It also helps you solidly build your professional brand.  Whether you are interested in the position or not, always leave a good impression!
Even following a video interview, which happens quite frequently, a written thank-you is strongly encouraged.
What is the difference between sending a hand-written note, a printed and mailed letter or an email thank-you? 
When you send a thank-you, do so within 24 hours of the interview.  If you send an email, you connect more quickly with the hiring team and influence their decision.  Time kills all deals!  According to Zety expert, Michael Tomaszewski, 94% of hiring managers find post-interview emails appropriate.
The only exceptions to sending a thank-you via U.S. Mail versus email is for jobs in traditional, suit-and-tie firms and C-level positions.  Still, the format of the thank-you remains the same.
Send separate emails to each interviewer and slightly change the message to align with topics discussed.  The exception is a panel interview, especially if many of the participants joined via phone or video call.  In this case, send one thank-you email addressed to everyone.
Crafting a great thank-you can be a challenge, especially for those not blessed with the gift of the written word.  Following are some items to consider:
1. Subject line.
Thank you for your time
Thank you for the interview
Thank you!
Thank you, [interviewer's name]
2. Greeting. Use the name the interviewer provided when you met. It may or may not include a title like Dr.:
Hello [person's name],
Hi [person's name],
Dear [person's name],
3. Thank the interviewer for their time. Avoid saying "I want to thank you" and simply begin with "Thank you":
Thank you for taking the time today [or insert day] to discuss the [job title] at [company] with me. It was a pleasure to learn more about your approach to [major need for the position].
4. Articulate why you are interested in the position and what makes you an ideal match.  It is important to make this statement about your value to the company rather than what they can do for you:
The position aligns well with my skills and my experience with [specific experience] would be a valuable as your company [initiative].
5. Briefly provide additional examples of work not covered in the interview:
In reflecting on our interview, you may also be interested in knowing I have experience in [area of experience].
6. Suggest a solution to a company problem that came up during your interview.  You can use this item to build off the previous bullet or add something new:
I recall you indicating [describe company problem].  My team and I solved a similar problem. I'd like to offer a few ideas that could help.  [how you did it].
Or
In regard to the project we discussed, I thought about what is necessary for us to make it successful.  Please have a look at the attached presentation where I outlined my preliminary ideas.  If you have any questions, please let me know.  I'll be happy to elaborate on the details.
7. Bring up something you and the interviewer shared while getting acquainted and personalize the note:
On a personal note, it was interesting to hear of your passion for [passion] and how it led to [outcome].
8. End your note by sharing your appreciation for the interview and inquire about next steps:
I look forward to hearing from you about next steps in the interview process and would be happy to answer any other questions you have about my fit for this position.
9. Closing:
Best regards or Sincerely,
[Your name]
[Phone number]
[Email address]
[Hyperlink to your LinkedIn profile, Twitter or personal website]
10. Other considerations:
Be brief and polite.
Avoid using many personal pronouns like "I", "me" and "my". Make the thank-you about the employer and your value to them.
Ensure you sound genuine.
Carefully review the email before sending. Mistakes will accomplish the opposite of what you want.
Send the email within 24 hours.
About the Author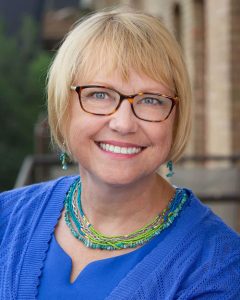 Paula Norbom is the Founder and President of Talencio, a Minneapolis-based executive search and staffing firm serving health technology companies.  She worked in the health technology space for over 20 years, as an accounting executive, before launching Talencio.  She earned her undergrad degree from the University of Wisconsin – LaCrosse and a mini MBA from the University of St. Thomas, and is a licensed CPA.
Paula covers leadership topics related to employment and health technology.  Contact her at (612) 703-4236 or pnorbom@talencio.com.
Talencio has been the preferred provider of vetted, accomplished professionals to the Health Technology Community for over 13 years. To learn how other companies have partnered with Talencio, tap into our skilled professional talent pool, or learn about career opportunities, contact us at 612.703.4236 or by email.