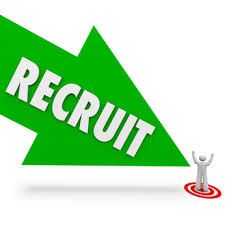 Just the other day one of my Life Science executive friends told me about the resignation of a key staff member. When I asked how he intended to recruit for the position, he said, "Well, that's why I'm talking with you, Paula. I figured I'd put the word out to you and several other recruitment firms, and they'd each send me their best and brightest. I'll have a huge pool of candidates to select from and I'll only have to pay a small fee to the agency that brought me the person I actually hire. So, whaddaya say, Paula? You in?"

"No," I said. "And you won't get that huge pool of qualified applicants that way, either."

Then, because he is my friend, I went on to share why the recruiting process doesn't work well on a contingent (non-exclusive) basis. My friend isn't stupid. I could see why he thought his approach would work, but contingency recruitment works only when the wins are quick. When multiple recruiting firms are "engaged" non-exclusively without an upfront fee, ALL of the risk is borne by the recruiting firm. Additionally, firms will send loads of resumes, not all representing vetted and appropriate candidates because of the fear that another firm will send the same resume. The first one in the door wins. In the end, the client has a stack of mediocre resumes.

Finding the right talent takes hard work. A single assignment can chew up lots of hours—indeed lots of days or even weeks—in attempt to identify appropriate candidates. But only one firm, the firm that sourced the candidate that was eventually hired, will see any compensation for time spent. So I asked my friend, "how much time do you allow your team to work on a project without assurance that they will be paid?" "It's all about risk management," I explained. "You have to balance how much time you can afford to risk for the possibility of reward. The savvy recruiting firm will evaluate such things as the size of the fee if they 'win', their likelihood to identify appropriate candidates quickly, and the number of companies they are competing against." I went on to explain that the low payment he had proposed, the large number of firms he planned to involve, and the rarity of the skill set he required meant that none of the firms would be able to spend much time sourcing–and the quality of the resumes that would be sent his way would likely reflect that.

"There is a better way to accomplish your objective of finding the right candidates to fill your role," I offered, "and it's called retained or exclusive search." Here's a synopsis of my explanation of how this works at Talencio: "By working with a contract in place, retained or exclusive recruitment firms provide a level of service that contingent recruitment firms simply cannot. Our clients have our undivided attention and we are tenacious in what we do. We want to succeed. We take every sourcing engagement seriously, and because we are paid to do so we can expend the resources necessary to find and vet colleagues with just the right skill-set and attributes to meet our clients' needs. That takes the burden off our client who does not have the task of sifting through a pile of marginally-qualified resumes. When we place one of our colleagues with one of our client companies (either for a temporary or a direct-hire position), we know that they will add value and be able to function with a high degree of autonomy. Because our staff has, on average, over 20 years of experience within the Life Sciences industry, we know the kinds of things that need to happen in the areas of regulatory affairs, clinical trial management, reimbursement, quality assurance, engineering, marketing, sales, distribution, etc. That experience makes us real thinking partners with our client companies. The depth of our knowledge of the industry, and our broad network help us to help our client companies quickly find the right resource solution."

By the time I stepped off my soap box, my friend had an expression of understanding in his eyes–and Talencio had a new contract which we filled to his complete satisfaction.

To learn more about how other Life Science companies have partnered with us to overcome road blocks and capacity issues and tapped into our skilled professional talent pool, contact me at 612.703.4236 or email me at pnorbom@talencio.com. Talencio, LLC has been the preferred provider of vetted, accomplished professionals to the Life Sciences community for over eight years.
Resources:
Why the hell would you want to work with one recruitment company exclusively?, David Hunt.
An Interview with Paula Norbom, President of Talencio, July 3, 2013.