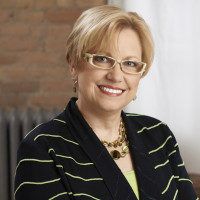 (Cheryl Leitschuh)                                               (Paula Norbom)

Our founder and CEO, Paula Norbom, was recently interviewed by Leadership Guru Cheryl Leitschuh on her podcast "Straight Talk for Smart Business Women." She focused her time on Paula's experience and life lessons as an entrepreneur.

Click to listen or send the link to encourage an entrepreneur in your life:
http://apple.co/2a6JuNZ


About Talencio: We help the Health Technology community make progress by putting the right people in the right place to solve problems and identify opportunities to move humanity forward. To learn more about opportunities in the health technology field, or to hear how other companies have partnered with Talencio to tap into our skilled professional talent pool, contact us at 612.703.4236 or email. Talencio has been the preferred provider of vetted, accomplished professionals to the Health Technology Community for over 9 years.