Talencio recently hosted a successful networking event. Why did we do it? Because we are connectors. Because we love meeting new people. Because we want to have fun. Because we love learning more and because we want to give back. That's why we're presenting this blog: 10 reasons why you should network.
For those who attended, the feedback was unanimously positive:
"Thanks for hosting the event last night. It was good as always. They tend to be things where I help other people a ton. Which is ok. Small world, and everything comes around eventually."
"Your networking event was top notch yesterday, despite the rain. I really liked the setup, food and refreshments and especially your staff and all the other people I met there! As you could tell, it was a gab-fest all around. We barely had time to eat. The time went so fast. I have some nice contacts to follow-up with also. So, thanks again for the invite and the excellent event."
"…thank you for a wonderful event. I've never done something like that before and it was an enriching experience."
"Just a quick note to congratulate you on what seemed to be a VERY successful networking event yesterday. I had to leave early to make a prior commitment but as an attendee, I was quite impressed! Thanks again!"
"Thanks for arranging such a large and successful networking event yesterday. Thanks for all the food & beverage arrangement. It made the networking even smoother. Please share my best wishes to your entire hosting team. I made 3-4 key connections, with whom I plan to follow up over coffee."
"Thank you for taking the time to chat with me at the Talencio Health Technology Networking Event. I admire your eagerness to connect individuals and create symbiotic relationships between parties. Your willingness to passionately engage with me, at an event aimed to facilitate connections between executives, did not go unnoticed. You fully embodied Talencio's mission by probing my interests and by actively listening – this excites me to hear your input and expertise."
" Thanks for the lovely networking event on Monday. I'm sure many echo my appreciation for your bringing interesting people together to connect. I especially enjoyed meeting the PhD candidates."
"Thank you for hosting the event–beautiful venue, terrific people and enlightening conversations!"
10 reasons why you should network:
Each month, approximately 1.15% of the work force is laid off. Layoffs can happen to anyone, even those working at large companies that might provide a facade of stability. For example, Abbott's purchase of St. Jude Medical is displacing some employees. Approximately 80% will find their next role through networking.
Approximately 2% of the workforce quits their job each month. Most of these will find their next role through networking.
Some hiring managers use networking to identify future employees. This is what we do at Talencio to identify the best internal staff to service our clients. It gives us a chance to get to know people before we even have the need.
The more people you know, the more recommendations you will get for the service you provide.
Networking provides an opportunity to learn and grow from the knowledge of successful business people.
When you need a supplier, networking is a valuable way to build relationships and engage with a specific supplier. Referrals are networking and lend an increased level of confidence in the supplier with whom you are engaging.
Networking is a great vehicle for sharing market insights, broadening your thinking and finding new ideas.
Hearing the stories of other professionals can provide inspiration and encouragement.
Networking can be hard and it can be scary. But, the more you do it, your communication skills improve.
Make great new friends.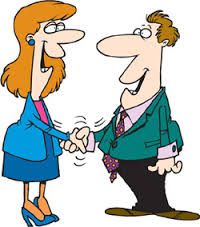 Don't put networking on the shelf. Start now. Following are some blogs, focused on networking, that we've written over the years. We hope you enjoy them and the valuable insight they provide.
Losing the Memory This blog looks at creating a favorable and memorable personal brand.
Are You a Used Car Salesman? Networking does not require the personality of a 1970's used car salesman.
Have You Checked Out? Whether you're braving this new venture for personal growth or business brand recognition, putting together a strategic plan is a necessary next step.
Is It Out of Your Reach? Networking is not about attending events and it's not about collecting as many cards as you can.
A $600,000 Cup of Coffee!? If you could have 30-60 minutes with a CEO from one of the top corporations in the world, how much would you pay for the ultimate networking experience?
Feeling Like You're Bowled Over? Tips on networking follow-up.
Blood Sweat and Tears The best way to find your next position is by networking and LinkedIn is a key component in professional networking.
About Talencio: We help the Health Technology community make progress by putting the right people in the right place to solve problems and identify opportunities to move humanity forward. To learn more about opportunities in the health technology field, or to hear how other companies have partnered with Talencio to tap into our skilled professional talent pool, contact us at 612.703.4236 or email. Talencio has been the preferred provider of vetted, accomplished professionals to the Health Technology Community for over 9 years.