A Eulogy for Handshakes – The days of handshakes are over
As a boy I paid attention to how my dad shook hands. His friends would critique my form. The men shook differently at church than they did at the shop. Handshakes varied by situation.
World War II Veterans specialized in it. They looked you in your eyes and gauged your soul in an arm's-length embrace. I wanted to shake hands like that.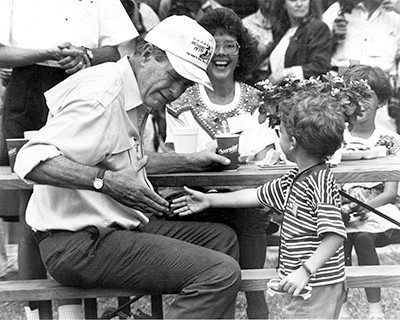 The proper Handshake was a puzzle to be solved.
We grew up shaking hands with the opposing team. We shook the hands of teachers and policemen, employers and future in-laws. It meant something.
You can count on one foot the important moments in life that did not include a Handshake. It's hard to believe they are gone.
Rest In Peace Handshakes.
Let's try to remember the better times…when you greeted someone you hadn't seen for a while, but a hug would've been uncomfortable. Or, when you hid that buzzer in your palm and tricked trusting relatives.
How about that secret Handshake? You still remember it – an exclusive signal of friendship. That bond will never leave you, even though the grip is gone.
Handshakes could be thrilling, even scary. Do you remember shaking hands after you signed that first big purchase agreement? That was a different shake. It was bold and uncharted.
We also knew Handshakes could be dangerous.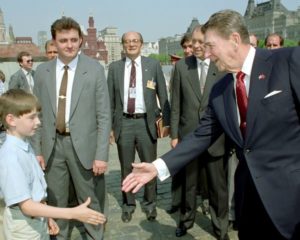 Some say Handshakes were born from ancient soldier protocol used to search for weapons. Reaching out to a stranger and physically touching them is risky business if you think about it.
Today, we all are thinking about it.
We wonder what invisible weapon that person is holding. Does that person even know they possess it? If we are honest with ourselves, we don't trust that person even cares.
We knew this day was coming. Now it is here.
We share the loss of Handshakes as a community, but at a distance. It follows the death of other social norms due to public health concerns, like smoking. There will be more to follow. Our lives will never be the same.
For those of you who mourn the loss as I do…we shook firmly and confidently till the end. Our zest for Handshakes will live on in other ways, like ankle taps and meaningful gazes.
Take the spirit with you, my friends. The physical has passed.
About the Author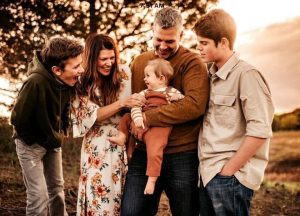 Christiaan Engstrom is VP Corporate Development at Talencio, a Minneapolis-based executive search firm serving health technology companies. A husband and father of three boys, he has led biotech, healthcare and manufacturing organizations. He earned his undergrad and MBA degrees from the University of Minnesota's Carlson School of Management. He earned his Associated Press credentials at the age of 16, reporting for the Daily Jefferson County Union in Fort Atkinson, WI. 
Christiaan covers leadership topics related to his network, and is always looking for good stories. Contact him at (651) 329-7747 or christiaan.engstrom@gmail.com.
Talencio has been the preferred provider of vetted, accomplished professionals to the Health Technology Community for over 12 years. To learn how other companies have partnered with Talencio, tap into our skilled professional talent pool, or learn about career opportunities, contact us at 612.703.4236 or by email.