Recently, the growth of U.S. staffing industry has been outpacing the growth of the overall economy. Spending on temporary and contract labor now exceeds $70 billion annually. CareerBuilder has projected that 42% of employers will hire temporary or contract workers in 2014 – as compared with 40% in 2013 and 36% in 2012. In that same survey, 17% of employers indicated that they planned to hire part-time workers in 2014, up from 3.6% in 2013. Contingent workers are in demand, as companies are realizing that these workers can significantly help their workforce to rapidly respond to economic changes and company needs.

According to the American Staffing Association (ASA), flexibility, both for businesses and workers, is the biggest reason for the staffing industry's rapid growth. The U.S. Department of Labor also underscores the importance of flexibility, citing in a recent report that "employers that have flexibility in adjusting labor requirements to meet product and service demands have a competitive edge over those with less flexible human resources policies."

The advantages of flexibility: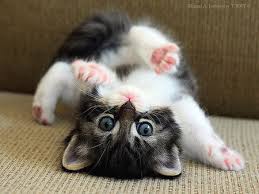 One advantage for companies using contract workers is reduced overhead. With the unpredictability of the economy, taking on permanent employees who receive benefits (health insurance, retirement plan contributions, vacation pay and others that are typically part of the benefits package) can be quite a risky burden. Benefits are not paid to contractors. Staffing with contingent workers also enables companies to expand and contract their workforce quickly.

But the advantages are not one-sided. An ASA report cites that 66% of temporary employees say that flexible work time is important to them, and 64% of them report that their work gives them the scheduling flexibility and time for family that they desire. That same study found that 67% of staffing workers say that choice of assignments was an important factor in their job decision, and 33% say they work for a staffing company because they like the diversity and challenge of different jobs.

Why use a staffing agency?

The best staffing agencies provide unique access to a pool of talented workers that can be brought on board at a client site quickly. For example, at Talencio, we specialize in sourcing vetted Life Sciences professionals to meet the broad-ranging needs of our Life Sciences client companies. Because of our deep experience in the Life Science industry, we can quickly find – and present to you — individuals with the specific skill sets and hard-to-find work experience that you require. Our seasoned professionals bring significant experience and can get up to speed quickly. By partnering with us, your Human Resources staff can serve your organization in a more strategic manner without getting mired in effort associated with posting, sourcing and screening candidates. Savvy companies that partner with us are able to use this type of staffing agility to their competitive advantage.

To learn more about how other life science companies have partnered with us to overcome hurdles and capacity issues, contact us directly at 612.703.4236 or email to: pnorbom@talencio.com. Talencio, LLC is the preferred provider of vetted, accomplished professionals to the Life Sciences community.
Resources:
Jen Crompton, Hiring Independent Contractors: Why Everyone Will Be Doing It By 2020. Business 2 Community. October 14, 2014.
American Staffing Association: Staffing Facts.
Steven P. Berchem. INTELLIGENCE REPORT: Work Force Flexibility: Staffing for a Better Bottom Line. American Staffing Association.
Lauren Sveen. Working it out: Companies can benefit from unconventional hiring. Denver Post. October 5, 2014.
Mary Lorenz. Temporary Hiring Going Strong at 42 Percent – a 7-Year High. Career Builder. January 13, 2014.