A six-part series that will get your wheels turning as you develop your personal brand.

Part I: Why Is Personal Branding Helpful?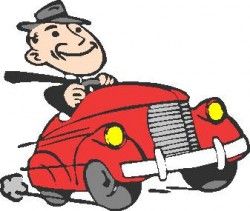 We have all heard the term "branding". Corporations and organizations have been using it for years as a tool for cultivating success. They have utilized their identities to create a persona that is familiar and pleasing and that encourages their customers to return time and time again.
In the 21st century, technology has created a paradigm shift and those same organizations can no longer rely solely on their brand's reputation, they need help reaching a new demographic thus, for large conglomerates, the celebrity partnerships were born. A perfect example would be the collaboration between Jennifer Aniston and beauty mogul, Aveeno. "Jennifer's holistic approach to life and her natural beauty are such a perfect match for Aveeno," the brand says in a statement. In Hollywood, there are many female celebrities to choose from that are beautiful, have great skin and could push their product. But Jennifer's personal brand is why they chose her.
Still wondering why personal branding is helpful? First and foremost personal branding is you making the decision to take an active role in your life's direction, to be in the driver's seat instead of a passenger watching the world go by. It allows you to:
Generate awareness
Build credibility
Connect to your target audience
Distinguish yourself from the competition
Eventually, develop strong partnerships potentially yielding tremendous ROI
As you think about your personal brand remember, stay in the driver's seat – it takes insight, strategy and execution to build a strong brand. In upcoming blogs, we will address various considerations in creating a positive personal brand.

Sources:

Stylenews.peoplestylewatch.com – Jennifer Aniston Is the New Face And Body Of Aveeno – 01/17/13
Bluetxt.com – 5 Ways Your Brand Can Effectively Leverage Celebrity Spokespeople – 07/20/15
Forbes.com – 7 Things You Can Do To Build An Awesome Brand – Shama Hyder – 08/18/14
Inc.com – 5 Steps To Building A Personal Brand – Jayson Demers – 08/27/14