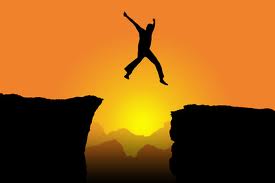 "Talent acquisition and access" is among the four most urgent issues that companies around the world are facing today, according to Deloitte's report Global Human Capital Trends 2014. Are you ready to address the human capital capability gap? The vast majority of companies are not however, their ability to identify and attract highly skilled workers is critical to success in the marketplace. The Deloitte report notes that the area of talent acquisition and access is undergoing substantial disruption as a result of factors such as globalization, technology, changing expectations of today's workforce and the shrinking half-life of skills and technical knowledge.

The Deloitte report was based on a study conducted in the last quarter of 2013 that included 2,532 business and human resource leaders in 94 countries, covering the major industries and all of the world's geographies. The goal of the report was to understand the priorities with regard to talent, and to what extent business leaders felt prepared to meet those challenges.

Of the 12 global human capital trends identified by respondents to this global survey, the four most urgent were:

1. Leadership
2. Retention and engagement
3. HR skills
4. Talent acquisition and access

A disturbing finding was that companies generally report low levels of readiness to respond to the identified trends. Indeed, on average and across all trends, 36% of respondents indicated that they were "not ready," while 16% indicated their readiness. That is, respondents were more than twice as likely to respond that they were unprepared as they were to indicate their readiness for the trends they anticipate.

Corporations are now competing globally for increasingly scarce technical and professional skills. Specifically, the Deloitte report notes the short supply of engineers, life scientists, statisticians and others with technical skills. Those companies that successfully build a global "supply chain" for skills will be positioned for success. But while 75% of survey respondents rate workforce capability as an urgent or important challenge, only 15% indicate they are currently positioned to address it.

The two top recommendations for addressing the gap in people with technical skills are:

1. Understand skills gaps today and into the future
2. Bring the work to the skills by investigating new skill pools, such as part-time or retired workers

Talencio is able to assist your life science company in accessing skilled technical workers with deep experience. Talencio's niche lies in uncovering, vetting and providing highly skilled professionals for the life science community. In addition to client companies in the U.S., we have global clients based in Australia, Israel and Canada who source our local talent base to build their capabilities to market their products in the U.S. Let us help you be prepared for the challenges of the human capital capability gap so that your company can thrive today and in the future.

To learn more about how Talencio has helped other life science companies, just like yours, solve this and other staffing issues, contact us directly at 612.703.4236 or pnorbom@talencio.com.
Resources:
Deloitte University Press: Global Human Capital Trends 2014: Engaging the 21st-Century Workforce, March 2014.