Clinical Regulatory, Quality & Engineering (CRQE) Specialist III
Direct hire - Minneapolis, MN
Apply Now
Clinical Regulatory, Quality & Engineering (CRQE) Specialist III
Direct Hire – Minneapolis, MN
Talencio's client, Frestedt Inc., is a full-service strategic partner providing targeted solutions in Clinical, Regulatory, Quality and Engineering Affairs within the Medical Device, Pharmaceutical, Biotech and Food Industries.  Frestedt Inc. has a solid and growing client base and a strong reputation in the industry for delivering exceptional work.  A familiar client response is, "Really like the depth of knowledge, organization and ability to understand clients' projects."
Frestedt Inc. is growing their team of "Good People Working on Good Projects using Good Processes", and is hiring an experienced Clinical, Regulatory, Quality and Engineering (CRQE) Specialist to complete projects for pre-and post-market products while ensuring consistency with regulations, quality standards, commitments and goals.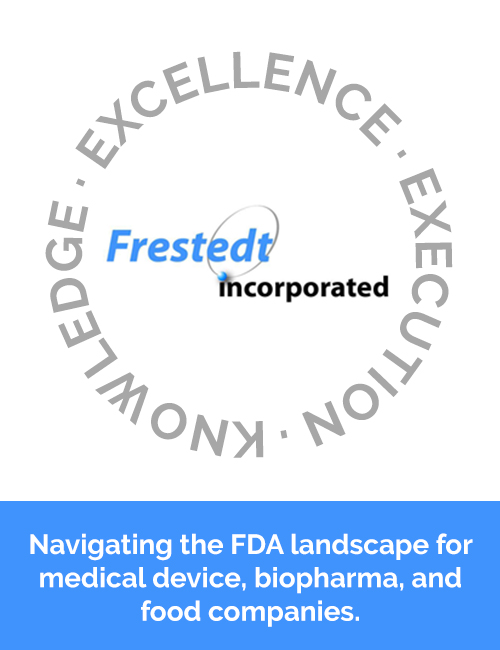 Essential Functions and Responsibilities:
Manage individual projects collaboratively with team on behalf of clients to keep projects on time, high quality and within budgets
Critically assess and complete project requirements which may include:

clinical research studies/clinical evaluation reports (CER)
regulatory submissions
quality management systems
engineering reports

Improve quality by suggesting improvements, training and carefully following internal and external SOPs, Work Instructions and forms/templates for successful preparation of robust, high quality deliverables
Critically assess and follow regulations, standards and guidance documents (e.g. FDA, EU) relevant to client projects across multiple industries and disciplines
Develop materials for on-line and in-person training (e.g. PowerPoint presentations)
Evaluate and complete literature searches and communicate scientific content in a clear, concise manner
Review and assess data content, provide feedback and training to meet client project needs.
Qualifications:
Master's Degree or PhD in a medical or science-related field or equivalent work experience
4 to 7 years clinical, regulatory, quality and/or engineering work experience
Demonstrated ability to actively manage and complete projects
Advanced computer skills with Outlook, Word, Excel, PowerPoint and other software tools
 Evidence of the ability to productively support and interact with staff and client companies including corporate executives, research sites and research subjects
Requirements:
Focused, efficient, detail-oriented and able to work independently
Able to travel to client sites as needed (approximately 10% travel)
Demonstrated ability to execute projects on time and on budget
Demonstrated excellence in critical thinking and problem-solving
Clear ability to coordinate and conduct training sessions and to secure required training documentation
Demonstrated track record  in realigning priorities as new projects arrive
Clear passion for clinical research, regulatory, quality and engineering affairs activities