Director of Regulatory Affairs – Be The Match
Direct Hire – Minneapolis, MN
Do you want to elevate your bio-therapeutic regulatory career? Does the evolving cellular therapy market motivate you to deliver at the highest levels?
We are performing a global search for a critical role at one of the strongest brands in biotech. If you answered " yes" to both questions, you might be the match.
Talencio's client, Be The Match, is hiring a Director of Regulatory Affairs to lead an organization of world-class people who save lives everyday.
Be the Match is the established global leader of life-saving marrow and umbilical cord blood transplantations. Its sister company, Be The Match Biotherapies, is a critical partner in the development of cutting-edge and innovative cellular therapies. This role provides strategic and tactical leadership across both businesses, enabling delivery of essential materials and services that only Be The Match can provide to the world.
Reporting directly to the Vice President, Quality and Regulatory Assurance, the Director of Regulatory Affairs leads a team of Regulatory Affairs professionals and owns development and delivery of innovative, breakthrough global regulatory strategies. This leader also delivers regulatory direction to members of the global cell collection network; supports clinical research in sponsored IND and IDE studies; and collaborates with external global cell and gene therapy industry leaders in developing novel life-saving cell and gene therapies.
Leaders at Be The Match own their areas, have the autonomy to determine the best path, and ethically deliver excellent results. Dedication to saving lives inspires teams to do all they can for patients. Be The Match isn't just a place to work. It's a fulfillment of a passion for making a difference in patients and families who face life-threatening conditions every day.
It's no wonder Be The Match has been named a top 100 workplace in Minnesota for five consecutive years. Aside from the strong connection to the purpose of a cause, associates are valued for their time by generous paid time off (7 weeks at a minimum in first full year), strong compensation package, commuter benefits, choices of retirement options, full health benefits, and other company paid benefits.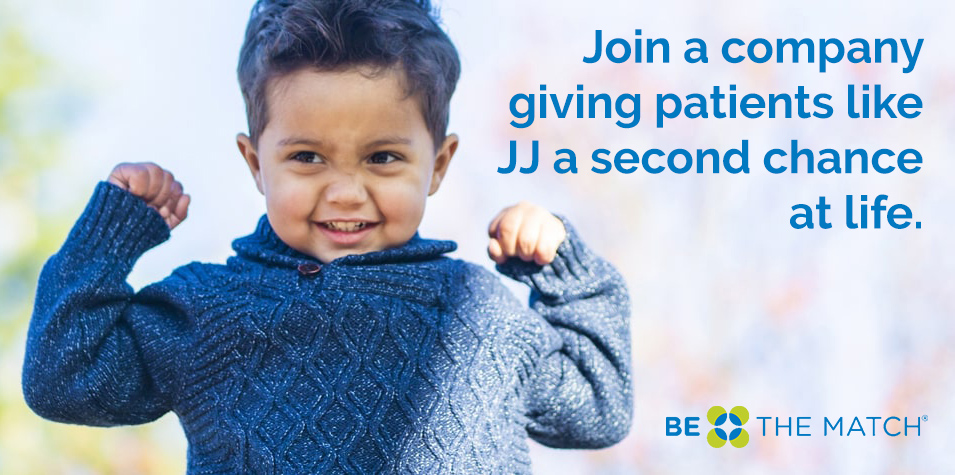 Responsibilities:
Establishes and implements the organization's Regulatory Plan and the Regulatory Affairs department strategy. Establishes goals and priorities to mitigate risk and ensure compliance with required regulations and established internal standards.
Monitors changes in regulations (FDA, EMA, TGA, HealthCanada and PMDA/MHLW); assesses compliance implications; and engages organizational leaders with solutions to minimize risk and ensure realization of strategic plans.
Assures regulatory resources are provided in the planning and execution of strategic initiatives, core projects, and clinical studies.
Drives thorough assessment of the regulatory impact of changes, projects and initiatives including those impacting organizational standards, procedures, and labeling. Provides direction on application of external standards.
Ensures incidents, complaints, and Adverse Events are identified, documented, and reported to FDA, HRSA, WMDA and other agencies within appropriate timeframes.
Ensures consignees notification of nonconforming HCT/P products.
As regulatory staff liaison with the organization's Standards Committee, ensures completion of standards revisions and works with the committee on submitted variances as needed.
Provides training, guidance and interpretation of regulations and GCP guidelines.
Evaluates regulatory and clinical documents (e.g. protocols, amendments, Informed Consents, SOPs) for adequacy and compliance.
Performs IND regulatory submissions, including approval, and event-driven and annual reviews of clinical documents to ensure studies are designed in compliance to standards and guidance.
Participates on study teams in a regulatory/clinical quality role.
Drives content for submissions and oversees collection of required document reporting activities for complex studies.
Reviews and provides analysis of data trends with recommendations to mitigate risk or address compliance issues.
Assists with follow-up activities to assure that non-compliance issues are resolved.
Maintains a working knowledge of GCP compliance including, but not limited to regulatory US FDA regulations/guidance documents and ICH guidelines.
Required Qualifications:
Thorough understanding of FDA regulatory submission requirements and ongoing reporting.

Strong knowledge of GTP,  GCP and GMP regulations, including CFR 210, 211 and Title 21 part 1271.

Proven experience in Project and Quality Management.
Knowledge of IND/IDE management and principles of Clinical Quality Assurance requirements.
Proven ability to successfully lead and develop a team of Regulatory Affairs professionals.
Successful history of overseeing the implementation of strategic plans, meeting key deadlines, and managing multiple projects and tasks simultaneously.
Clear ability to write and communicate articulately and concisely.
Demonstration of skills to successfully tailor communication to internal and external audiences.
Strong reputation for producing high-quality work on complex problems with cross-functional involvement.
Education and Experience:
B.S. degree or higher in scientific field or equivalent regulatory/scientific experience.
Minimum 5 years of team development and management experience.
Minimum 8 years of biotechnology regulatory experience with 2+ years in cellular therapy.
Preferred Qualifications:
Advanced Degree and/or RAC preferred.
Practical experience assessing compliance to US FDA, international regulations, GTPs, and GCPs.
Clinical trial submission experience.