Part V:  The Follow-Up

A five-part series that will help navigate you through, what some consider, the necessary evil  . . .  NETWORKING.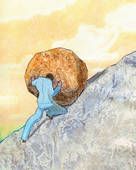 Over the past several weeks we've spent time navigating our way through the networking maze and feeling pretty good about the progress.  I am happy to say this is where the real work begins.

Although each step we've taken has had its imperative pieces, the follow-up is by far the catalyst for your success.  Did you know that most people don't follow up after meeting at an event for fear of a lack of response?  Crazy right?  Think about it — you've already mastered the intimidating, large group events and you've conquered your fear of talking to strangers, telling your story and listening to theirs.  If you follow these few simple steps, the follow-up will be a piece of cake:
Send an email within 24 hours of meeting
Subject line should reference where you met
Recap your conversation
Request a 20 minute 1:1 meeting to "share market insights"
Be accommodating and considerate of their time
Once you've met send a thank you note
For a variety of reasons, you may not get a meeting with everyone whose business card you've collected 24 hours before.  For those contacts it is especially important to keep in front of them so you are not forgotten.
Connect with them on LinkedIn
Add them to your personal or company's monthly newsletter distribution
Follow up with them quarterly
Invite them to other events/outings
Make certain to say hello at future events
You are now well on your way to avoiding being bowled over and becoming a networking master.  One last tip; just like any life change, it is all about routine.  To keep on task, create a Networking Check List until each step becomes second nature and then pass it along to someone who could benefit . . . it feels good to give back.

This blog is number 5 in a 5 part series.  To review earlier blogs click on the links below.
Have You Checked Out?
To learn more about how other Life Science companies have partnered with us to overcome hurdles and capacity issues, and tapped into our skilled professional talent pool, contact me at 612.703.4236 or email me at: pnorbom@talencio.com. Talencio, LLC has been the preferred provider of vetted, accomplished professionals to the Life Sciences community for more than seven years.
Sources:
Forbes.com, How to Master the Art of Networking, Darrah Burstein, 09/23/2014
Endlessoboffers.com, Job Seekers Follow Up After Networking Events, John Muscarello