In most states, the unemployment rate is at its lowest level in history, and nationally, as of the end of July, it stands at 3.5%. 
Unemployment rates are typically a positive sign the economy is doing well. However, many employers are experiencing negative consequences. Challenges with employee recruitment and retention is a significant side effect. Candidates applying for open positions decreases, and employee turnover increases as workers leverage abundant opportunities. 
Continual advances in health technology drive the need for unique talent with specialized skills. Our low unemployment rate leaves a gap for most health technology employers. We are experiencing one of the most urgent challenges the industry is facing – the need for talent. 
Ensure your team has strategies in place to successfully engage talent to deliver on your promise to address therapeutic needs, advance technologies and deliver an ROI for investors. Implement new strategies to hire great talent when you need it. 
Some of those strategies may include:
Leverage contract staffing: Engaging contract and/or fractional staff allows your organization to be nimble and quick to pivot. As the market continues to evolve, this strategy will help you to fill talent voids and remain competitive.
Partner with a talent search firm: This option leverages a third party to focus on filling direct hire roles. 
Provide referral bonuses and work your network: Ensure your incentive is significant enough to ensure your employees drive talent to your organization. Share your need for specific talent with your friends and family as well as your professional network so they can refer candidates from their network to you. In addition, leverage your online network and post the position on social media. These methods can help you access a wider pool of candidates than solely relying on ads and your internal recruiting team. 
Employ foreign talent: Most H-1B employees have at least a bachelor's degree, and the majority hold master's degrees. This is a challenging strategy but once mastered, can be fruitful. 
Keep your existing talent: Employee retention is more important than ever in this labor market. By focusing on improving your company culture, you can expect to see significant increases in employee engagement, morale, and tenure. This can look like offering remote work, days off, increased benefits, and more. 
These strategies can result in significant improvement for your talent acquisition process. However, they are not one-size-fits-all. Understand the implications of each and choose those best for your organization.
About the Author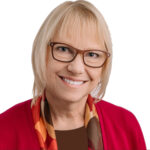 Paula Norbom is the Founder and President of Talencio, an executive search and staffing firm serving health technology companies. She has worked in the health technology space for over 24 years. Prior to launching Talencio, Paula was a executive for several medical device companies, leading accounting and finance departments. Paula covers leadership topics related to employment and health technology.