Talencio's Complete Guide to the Job Search: Part 8 – The Most Awkward of all Interview Questions
The most awkward of all interview questions is "What's your current or expected salary?" 
In many states, employment law prohibits asking your current salary.  However, employers can still ask about your expected salary.  If you lowball your response, you could be leaving money on the table.  If you go too high, you might price yourself out of a job. 
There are strategies that you can leverage during your job search when the salary question comes up. 
Research salary trends

 
Learn as much as you can before the interview process.  There are many credible sources for salary information:  The U.S. Bureau of Labor Statistics, Glass Door, Salary.com, trade associations, your network and others.  Then learn as much as you can during the interview process so you can better answer the salary question.  
Leverage t

iming
Do not ask about salary early in the process.  First you need to prove your worth and help the employer to understand their return on investment should they hire you.  Discussing money too early sends the message you are more interested in the paycheck than the right job. 
Respond early

 
If the salary question comes up early in the process, there are three options: 
1. Give a range

 
State, "From what I know about this role, somewhere in the area of $XXX – $XXX."  Once you learn more about the job and expectations, it gives you the opportunity to adjust your range, if needed. 
2.

Ask a question

 
Turn the question around and politely state, "I'd like to learn more about the position, responsibilities, and the team, before discussing money.  May I ask what salary range you're considering for this position?"  This will show that your priority is ensuring a good fit with the role and the question will likely be answered. 
If the employer's range aligns with or is higher than your range, confirm with them that it is about what you were thinking.   
If the range is lower than your expectations, let the employer know it is at the lower end of what you were targeting but you would still like to discuss the role.  Employers may have flexibility to offer a better salary to hire and retain exceptional talent.  If the salary is significantly lower than your range, indicate so and ask whether the salary could be adjusted for the right hire.  Try to reconcile differences in expectations.  If it is clear from the beginning that you cannot reach agreement on the salary, don't waste your time or the employer's time. 
3. Avoid the question

 
If you choose to not answer the salary question, you may appear difficult or unprepared and reduces the chance the employer will work to get you an offer.
Consider other benefits

 



Employers may have salary caps.  Find other areas where they may be flexible such as a signing bonus, vacation time, flexibility in work hours, perks, training and tuition reimbursement.  Understanding constraints and options may result in a favorable outcome for both parties. 
Give a number

 
At some point, you will have learned about the job, key measures of success, the team and culture.  The remaining unanswered question is the actual salary.  Respond confidently and politely with points relevant to the compensation expectations. 
Given the responsibilities of the position, I think $XX is a fair.

 

 It's an exciting opportu

n

ity, and I believe 

I would be successful

.

 

I

 am

 really excited by the challenges 

of the role

! $XX 

appears to be

 the right starting salary. There's a lot to take on, and I'm confident I'd be a great fit.

 

I'm thinking $XX. This is a big job

 and

 one I'm familiar with and well 

qualified

 for. I led a similar team at my past 

company,

 and we 

achieved

 all 

our

 goal

s

.

 

 I'd be very excited to take on another challenge like this!

 

I remember the salary range you gave me earlier, and I respect the fact you 

need

 to work within 

your

 budget. 

 

I'd like to suggest $XX as the starting salary. 

 

The responsibilities of this role are

 

demanding, and as we've both said, my skills and training 

align well.

 I can deliver the results you 

need

.  

 
If you live in a state that allows the salary history question, be honest.  Then keep the focus on your skills and the value you would bring to the position. 
The salary you accept sets a baseline for the future.  Your bonus and raises will be calculated on this baseline so it is worth getting to a number you feel good about. 
About the Author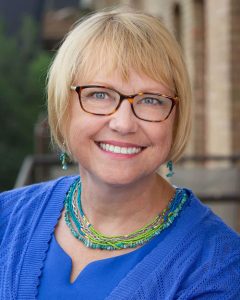 Paula Norbom is the Founder and President of Talencio, a Minneapolis-based executive search and staffing firm serving health technology companies.  She orked in the health technology space for over 20 years, as an accounting executive, before launching Talencio.  She earned her undergrad degree from the University of Wisconsin – LaCrosse and a mini MBA from the University of St. Thomas, and is a licensed CPA.
Paula covers leadership topics related to employment and health technology.  Contact her at (612) 703-4236 or pnorbom@talencio.com.
Talencio has been the preferred provider of vetted, accomplished professionals to the Health Technology Community for over 13 years. To learn how other companies have partnered with Talencio, tap into our skilled professional talent pool, or learn about career opportunities, contact us at 612.703.4236 or by email.