What are the top 5 health technology trends and how are investments in U.S. companies tracking? Top trends are:
Digitization of the healthcare industry
Virtual reality and simulations
Personalized medicine and genomics
Remote healthcare and telemedicine
Artificial intelligence (AI) and machine learning
Healthtech companies are focused on reducing cost, consumerism, and growth. The pandemic has kicked healthtechnology innovation into high gear.  According to the HIMSS Future of Healthcare Report, 80% of healthcare providers plan to increase investment in technology and digital solutions over the next five years.
How has investment in these trends tracked over the past five years? IPO, venture capital, mergers & acquisition, and private equity investments in digital health grew from $127B in 2017 to $268B in 2021, a notable 111% increase. In the remaining four top trends, from 2017 through 2021, investments ranged from 816% to 1288%. Healthtech AI reflects the most significant increase with investments totaling $62M in 2017 to $8.64B in 2021!
Anomalies in personalized medicine in 2018 includes the acquisition of Ignyta by Roche for $1.949B and Advanced Accelerator Applications by Novartis for $3.9B.
Data from PitchBook.
Clearly, new treatments and services focus on personalization and digitization.  
About the Author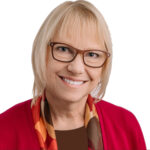 Paula Norbom is the Founder and President of Talencio, an executive search and staffing firm serving health technology companies. She has worked in the health technology space for over 23 years, as an accounting executive before launching Talencio. Paula covers leadership topics related to employment and health technology.