The consequences of being understaffed in your business are intuitive:
Decline in productivity: Is attention to detail suffering? Are your employees making more mistakes and missing deadlines?
Increased employee stress and health issues: Is job stress causing increased health ailments, resulting in time away from work and growing health costs and compensation claims? Are health problems begetting declines in productivity?
Missed opportunities for growth: Are you falling behind with your work load and not responding to new business opportunities? Are you losing existing customers to your competition?
Increased staff turnover: Are your most competent staff members finding new jobs elsewhere, therefore increasing your dilemma?
Dissatisfied customers; competitive disadvantage: Are you disappointing your customers in terms of reduced quality of product or service and responsiveness to their needs? Are they seeking alternatives?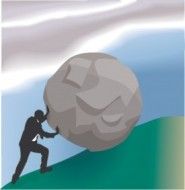 Since the consequences of understaffing are so dire, many businesses avail themselves of temporary staffing options. Indeed, Careerbuilder estimates that 42% of companies will bring on temporary staff in 2014 – and this represents a 7-year high for the temporary staffing industry!
But you don't need just a few more warm bodies to help solve your problem. Warm bodies with the aptitude, but not the specific skills required, will just further exacerbate the problem as you and your most competent staff undertake the time-consuming task of training those individuals to be able to function in your workplace. The life sciences industry's requirements are exacting and the learning curve is steep.
What if you could access the exact talent you need, when you need it? You will be able to save time and money and keep your focus on the task at hand and completing projects. Talencio has partnered with numerous life science companies throughout the U.S., supplying a wide variety of experienced professionals who require minimal training and can hit the ground running. Let us help!
To learn more about how Talencio has helped other life science companies, just like yours, solve this and other staffing issues, contact us directly at 612.703.4236 or pnorbom@talencio.com.
Image: Krisdog 123RF Stock Photo
Resources:
Temporary Hiring Going Strong at 42 Percent – A 7-Year High, Careerbuilder.

Seven Reasons Understaffing Can Cost You Big, Future Force

Four Hidden Costs of Being Understaffed, The Snelling Blog