What you post or tweet can either have a positive or negative impact on what employers and recruiters think of you.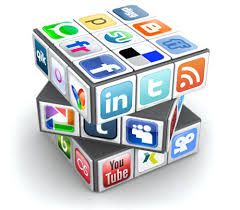 A recent survey conducted by CareerBuilder.com has shown that 51% of employers and recruiters who research job candidates on social media said they've found content that caused them not to hire the candidate, up from 43% last year and 34% from 2012. Employers and recruiters are not limiting their searches to social media alone, as 45% use search engines such as Google to research potential candidates. And what are they looking for? They are looking for information that will either hurt you, or help you to obtain your next position.
Hurtful Information:
Provocative or inappropriate photographs or information
Information about drinking or using drugs
Talking poorly about a previous employer
Sharing confidential information about a previous employer
Poor communication skills
Poor grammar and spelling
Discriminatory comments about race, religion, or gender
Lies about qualifications
Lies about an absence
Links to criminal behavior
Unprofessional screen or user name
Helpful Information:
Ability to sense a candidates personality and potential culture fit
Background information supporting professional qualifications
Professional image
Membership in professional organizations
Well-rounded, showing a range of interests
Great communications skills
Fantastic grammar and spelling
Creativity
Strong references posted
Awards and accolades for your work
Learning you have interacted with their social media accounts
Having a large amount of followers or subscribers
Social networks are viewed as a means to recruit both passive and active talent, and build company brand awareness. In addition to marketing their companies, employers and recruiters are messaging prospects directly, getting introduced through connections and posting jobs in groups. They are using these networks to fish where the fish are, so it's highly important to have an effective social media presence and build your own personal brand awareness. It's also important to take the time and steps needed to make sure your personal brand represents you well.
References:
How Recruiters Use Social Networks to Make Hiring Decisions Now