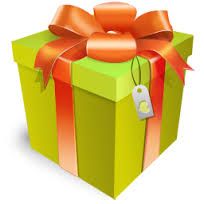 This gift-giving season consider giving some really thoughtful gifts to yourself and to those who work for you. No, I am NOT talking about new office equipment, updated office décor, bonuses or gift certificates for holiday turkeys. Of course those are all nice, but the gifts I have in mind are gifts that impact your ability to achieve your business goals over time.

The gift of time to reflect: We are so often caught up in day-to-day fire-fighting rather than keeping our eyes on our long-term goals. As we battle first one fire and then another, we may find ourselves losing ground on achieving our overall business goals. Give yourself some time to process – some time to reassess. Consider:
Are the business goals and priorities the right ones? If not, establish new goals and priorities.
What are the barriers to progress toward your priority goals? What will it take to remove those barriers?
Do you have the right expertise onboard to drive your projects through to successful completion?
Do you have sufficient person-power to accomplish the needed tasks without burning out your employees?

The gift of employee retention: In today's market it is no easy task to replace a full-time employee with another who is equally qualified. It's a seller's market, and not all workers who would be good candidates are interested in working full-time for your company. Besides, as every HR professional will tell you, hiring talent is costly – in money, time and lost opportunity. So keeping the employees you already have is an important strategy. Consider:
Are your employees currently struggling to cover not only their own job but also someone else's? If so, can you afford to let them burn out and exit?
Are your teams falling behind on their timelines? If so, is it due to lack of specific skills, insufficient person-power to accomplish the tasks, or lack of good project leadership? Frustrated employees may seek greener pastures, and not meeting timelines can severely affect profitability.
Are your managers providing the kind of leadership that engages and challenges your employees to greater levels of achievement?

The gift of expert, outside talent: Some of the barriers to achieving goals can be removed by obtaining outside talent on a short-term, occasional basis. Employees can feel both supported and respected when additional, qualified person-power is introduced to get the team caught up and back on track. And some very specialized skills, including project leadership, may be the missing ingredient that keeps existing employees productive and engaged. It may be far easier to obtain those special skills on a project-specific basis.

This season, give a gift better than a holiday turkey!

To learn more about how other Life Science companies have partnered with us to overcome road blocks and capacity issues and tapped into our skilled professional talent pool, contact me at 612.703.4236 or email me at: pnorbom@talencio.com. Talencio, LLC has been the preferred provider of vetted, accomplished professionals to the Life Sciences community for nearly eight years.
Wishing you, your company and your staff a most wonderful holiday season!

Resources:
Are You Prepared? The Workforce is Changing
It's Only Between $450 and $550 Billion!
Speed as a Competitive Advantage