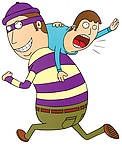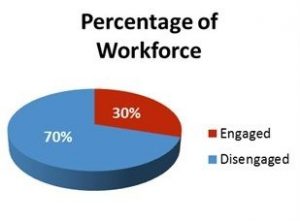 If your workforce is disengaged and your employees are not giving their best efforts, the cold comfort is that you're not alone. According to the Gallup organization in their 2013 State of the American Workplace, 70% of U.S. employees are disengaged at work. Gallup has studied performance of hundreds of organizations and assessed the engagement of 27 million American workers in the past two decades, and has found that this dismaying statistic has been consistent for more than a decade. Furthermore, employee disengagement is no small problem. Gallup has found that employee disengagement negatively affects things that really matter to companies: customer ratings, profitability, productivity and quality, absenteeism, employee theft, turnover and safety. Conversely, when employee engagement levels are raised, everything gets better.

So what's the secret to employee engagement? Based on research published in their report, The State of the American Manager, 2015, Gallup contends that the key to high employee engagement is great managers.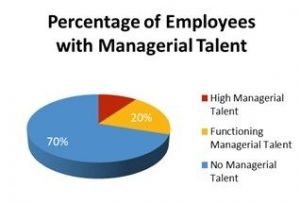 Unfortunately, the talents required for a great manager are rare – and unless those talents are there, no amount of training or experience can create exceptional performance. Gallup has found that one in ten people have the combination of talents needed to achieve the kind of managerial excellence that can improve a company's performance. Another 20% of employees possess some of the characteristics of functioning managerial talent and can function at a high level with coaching.

The innate talents that Gallup identified in great managers are:
The ability to motivate each employee to take action and engage them with a compelling vision
The assertiveness to drive outcomes, even in the face of adversity and resistance
The ability to make decisions based on productivity rather than politics
The ability to make create a culture of accountability
The ability to build relationships that create trust, open dialogue and transparency
Theoretically, the rarity of managerial talent should not pose any particular problem since one manager to ten employees is a reasonable ratio. But Gallup finds that companies miss the mark on hiring high managerial talent an astounding 82% of the time. This is because they typically hire people into managerial roles for reasons that have nothing to do with their talent to manage – namely their success in a previous non-managerial role or their tenure in their company or field. Gallup recommends that talent assessment tools offer a systematic, scientific method to identify employees who have the natural talent to be great managers.
Are you, or someone who reports to you, a staffing thief?  Are you interested in using a scientific approach to identify those who could truly make a difference in your company's employee engagement – and bottom line? Talencio can help.
To learn more about how other Life Science companies have partnered with us to overcome hurdles and capacity issues, leveraged assessment tools in talent selection and tapped into our skilled professional talent pool, contact me at 612.703.4236 or email me at:  pnorbom@talencio.com. Talencio, LLC has been the preferred provider of vetted, accomplished professionals to the Life Sciences community for more than seven years.
Sources:
Gallup, Inc. State of the American Workforce. 2013.
Gallup, Inc. State of the American Manger: Analytics and Advice for Leaders, 2015.