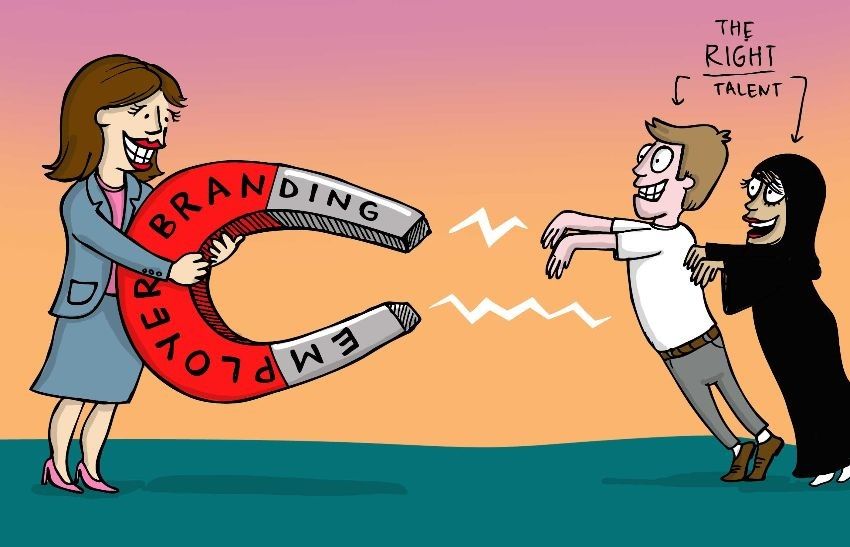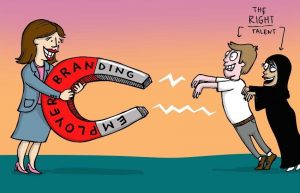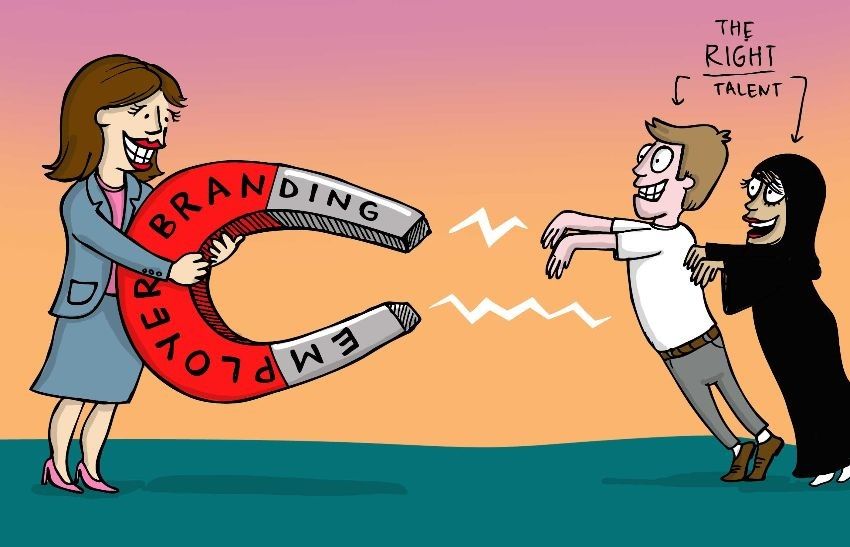 Attracting talent to your organization is crucial for competing across all industries. With the U.S. unemployment rate at 4.1 percent, the lowest it has been in over 17 years, adding talent to your team has become a very challenging and expensive process. In this tight labor market, your digital employer brand is a key component in capturing scarce talent. Apply these three tips to improve your brand strategy.
Develop Original Content
The "Science of Talent Attraction" report notes that 21 percent of people are inspired to make career changes when seeing interesting posts about companies and jobs. Developing and strategically sharing original or re-purposed content boosts your brand as an employer. Sharing this content can be done most efficiently and cost-effectively through social media.

Boost Your Social Media Presence
According to a Workopolis podcast, 2.3 billion people and 76 percent of companies are using social media today. Online employer branding is all about establishing your reputation online. When individuals are applying for jobs, one of the first things they look at is your social media. Boost your social media with these tips:
Create company LinkedIn and Facebook pages and post content that is relevant to your audience.
Show off Your Company Culture – For example, Shopify developed an internal hashtag for their employees to showcase what they are doing. This is just one example of how to introduce your talent to your culture.
Engage With Others Socially – Sharing and engaging with other's content is a great way to raise your brand awareness. It shows you are active, and chances are, they will reciprocate engagement.
Ask your employees to comment about their work experience (hopefully positive) on Glassdoor.
Ask yourself questions such as "What differentiates us from our competitors?" "What aspects of our company work/culture would attract talent?" Once you have answered these questions, make sure to highlight those answers.
Diversify Your Approach
In a survey conducted by Indeed, they found that people looked for jobs in many diverse ways. About half of the people hired visited online job sites, online job boards, company career sites, and asked for referrals from friends and family. Your organization may perform well on one platform, but may struggle on another. As an employer, it is important to diversify the way you market open job opportunities to maximize your chances at capturing talent.

Your digital brand differentiates your company from your competitors, and serves as a tool that attracts talent to you. In a world where social media is constantly changing the way that we are perceived, take the time to invest in your digital employer brand.

Other related blogs that may be of interest include: Attracting Super Bowl-Like Attention is Important to You or Losing the Memory

Written by: Isaac Pirk, Talencio intern and student at North Central University, Minneapolis, MN.

About Talencio: We help the Health Technology community make progress by putting the right people in the right place to solve problems and identify opportunities to move healthcare forward. To learn more about career opportunities in health technology, or to hear how other companies have partnered with Talencio to tap into our skilled professional talent pool, contact us at 612.703.4236 or email. Talencio has been the preferred provider of vetted, accomplished professionals to the Health Technology Community for over 10 years.

Sources:
Improving Your Employer Brand
Science of Talent Attraction | Indeed