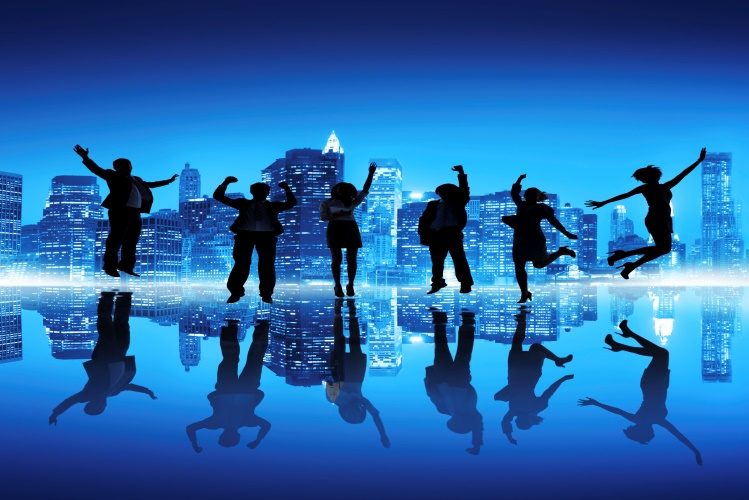 How do you know that your company's talent practices are relevant? How do you know if you have the agility to achieve your corporate goals with your current processes? The book,
Talent Wins
, released this year, outlines a new strategy for acquiring, managing and deploying talent.
Talent Wins
proposes that "Talent, even more than strategy, is what creates [corporate] value." Talencio is in the people business so we naturally like this focus.
A deeper dive into the premise of the book and it's recommended
actionable steps have strong merit.
Traditionally, companies have had multilevel organization charts with assigned levels of authority and lines of responsibility.
Talent Wins
suggests that this approach belongs in the 20th century.
With our current "agile, digital, analytical, technologically driven strategic environment," a different approach is required
– one that puts at least as much emphasis on the acquisition, management and deployment of human capital as it does on the management of financial capital. "People, not companies, generate value." Instead of focusing on total shareholder return (TSR), the authors of
Talent Wins
suggest a change to the TSR acronym to represent talent, strategy and risk.
The recommended transformation process includes
seven steps
:
Forge the tools of transformation.
Energize and align your board to prioritize and embrace the new TSR.
Design and redesign the work of the organization to "create a more horizontal, flexible structure that connects and multiplies talent."
Reinvent HR.
Scale up individual talent.
Create an M&A strategy for talent. Pursue new talent with the same efficacy with which you would pursue a potential business acquisition.
Drive the talent playbook. It should be owned and run by the CEO.
In this blog we'll focus in on the first process, forging the three tools of transformation. First, create a core executive group that includes the CEO, CFO and a CHRO. Talent Wins calls this a "G3" group. The goal of the G3 is to take the lead on anything where deployment of talent influences company results. The G3 will be responsible for ensuring that talent and finance are linked in all mission-critical decisions, operations and future plans and help to ensure your company stays on the offense.

Second, identify the "critical 2 percent" of employees who create "disproportionate value." These people will help to speed your company's growth. They come from support to executive level positions and create value by making the organization healthier and more productive. Constantly develop their skills and assess their roles in the future of your company.

Third, invest in the best "talent technology" so you understand your workforce and focus on talent leading strategy. Utilize HR analytics to improve talent acquisition, onboarding, training, retention, succession planning, headcount management, review processes and pay. Maximize technology to support your talent-driven transformation.

I encourage you to read the book, Talent Wins, for a more in depth discussion on how to implement the seven steps and relevant examples of companies shifting their strategy to one focused first on talent and then on strategy. Upcoming Talencio blogs will also provide more insight from the book.

About Talencio: We help the Health Technology community make progress by putting the right people in the right place to solve problems and identify opportunities to move healthcare forward. To learn more about career opportunities in health technology, or to hear how other companies have partnered with Talencio to tap into our skilled professional talent pool, contact us at 612.703.4236 or email. Talencio has been the preferred provider of vetted, accomplished professionals to the Health Technology Community for over 10 years.

Source:
Ram Charan, Dominic Barton and Dennis C Carey. Talent Wins: The New Playbook for Putting People First. Boston, Massachusetts: Harvard Business Review Press, 2018