The ESSENTIAL need to hire QUICKLY
Hiring the right talent is one of the most important things you do in your business. However, quickly hiring the right talent is also critical. There are costs and consequences for moving too slow to fill vacant and new positions.  
Resources Cost.
Each job candidate requires time for scheduling, interviewing, and vetting. Time and inefficiencies add up if you are presented candidates that are not a good match for your company. That's why it's important to have a strong initial vetting process keeping you laser focused on the very best options.
Acquiring the Best Talent.
In today's market, top talent doesn't wait for slow offers. If you lose a top candidate due to a long hiring process, you will be forced to choose a second or third option, or you will waste time and money by having to start the process over. Worst of all, you may lose top talent to your competitors.
Better Candidate Experience.
Faster response rates, interview scheduling, and interview feedback keeps candidates engaged and excited. Reduce time from interview to offer and give candidates less time to be poached by someone else.
Better Employee Experience.
There is a reason you are hiring, whether it's from the loss of a current employee or a new need from business expansion. Lack of human resources may cause an extra burden on current employees. Hire quickly and relieve stress on your current employees.
Better Customer Experience.
Ultimately it all comes down to the customer. If employees are overburdened due to unfilled roles, that trickles down to bad customer service as emails go unanswered, and deadlines slip. Customers will choose to go elsewhere, where they feel valued.
While making a new hire is an important process and should be given great consideration, the consequences of not hiring quickly can have long-lasting effects.
For more information on hiring talent in 2022, read our recent post The ESSENTIAL need to hire the RIGHT employee.
About the Author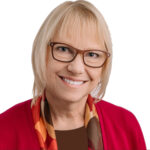 Paula Norbom is the Founder and President of Talencio, an executive search and staffing firm serving health technology companies. She has worked in the health technology space for over 23 years, as an accounting executive before launching Talencio. Paula covers leadership topics related to employment and health technology.