According to The Cost of a Bad Hire in Business.com, the US Department of Labor claims that a bad hire can cost a company as much as 30% of the employee's first year earnings. Depending on the role, the cost could be even higher. It's important to hire the right person from the start. Here are the big reasons:
Saves Time.
Time is invested with every new hire. However, the wrong employee can take up a lot more time due to additional training, frequent follow ups, and disciplinary action. Poor performers damage schedules and reduce productivity. Hire RIGHT in the first place.
Team Morale.
Hiring the wrong person puts stress and frustration on your team. Tension mounts where it didn't exist before and workflows go awry. The RIGHT employee jumps in and contributes to your team's productivity.
Business Growth.
Achieve a successful future and hire the RIGHT employees today. Those invested in your company and who take ownership, stabilize your company at all levels, and help you to prosper in the future.
Lower Turnover Costs.
Avoid losing 30% of new hires annual salary or more, with turnover costs.  Don't let a wrong hire cause a rush to rehire, and repeating the same mistake.  RIGHT candidates lead to achieving your corporate goals and objectives.
Talencio has a deep understanding alongside a community of health technology and talent acquisition experts to deliver on our promise: to get the right people in the right place.
For more information on hiring talent, read our recent post, The Essential Need to Hire Quickly.
About the Author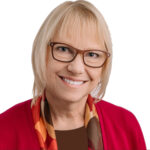 Paula Norbom is the Founder and President of Talencio, an executive search and staffing firm serving health technology companies. She has worked in the health technology space for over 23 years, as an accounting executive before launching Talencio. Paula covers leadership topics related to employment and health technology.