Making a bad executive hire is especially debilitating for a growing business. It's painful for budgets, timelines, culture and your credibility. In this article, I cover the Top 3 Executive Search Fails I've made in hiring leaders on to my team.
Over the past ten years, I've served as a biotech President and COO of a specialty medical group of clinics. I wore a lot of hats.  Businesses with less than $50MM in revenue rarely have the luxury of the specialists available at Toro and Ford Motor Company earlier in my career. It was up to me to find people essential to growth as we had no recruiters on staff.
As a result, I interviewed and hired a broad range of executives including COO's, CFO's, Physicians, Clinicians, Regulators, Developers, Marketers, Engineers and HR. I've hired my share of rock stars, with some disasters sprinkled in.   As we are apt to do, I've reflected considerably on what went wrong with the bad hires I've made.
I didn't seek an executive search firm that understood my industry to help me. I bristled at the junior salesmen cold calling from recruiting firms. I wanted no part of the fees, and assured my Board that I could save us money doing it myself. I took pride in not outsourcing my executive search.
I was wrong.
If you suffer from similar self-delusional leadership theories, this article is for you. The "rest of the story" is about how my bad decisions slowed my team's growth. Hopefully, you'll learn from my mistakes.  
My Top 3 Executive Search Fails:
1. I leaned heavily on my personal network
I'm naturally extroverted, to put it mildly. I walk into a crowded room wanting to meet everyone, and I remember what I learn in my conversations. I keep in touch with my connections and treat them as teammates, looking to help whenever possible. Because of this, I've developed a strong personal network that has been very generous to me in return.
While I cherish my connections, I've found that a personal network is not the best hunting grounds for talent. In fact, it can be hazardous. Consider the inherent obstacles that exist in most peer groups involving motives, bias and accountability. These are elements you want clearly defined in your search.
While your motives are clear – to hire the best candidate possible for the role – your network is not aligned with you. I'm not suggesting intentions are bad, but I will tell you that your network often has its best interest in mind – not yours. It's not immoral, or even surprising. It's human nature. You will get referred candidates that benefit your network, not your business.
The bias I mention is yours, not your network's – and it can blind you. Peer groups, as a whole, are more homogenous than diverse. Consequently, networks often refer candidates that lack the diversity of talents, temperaments and convictions required to grow a dynamic team. Tap new sources for talent. Widen your lens. Step out of your network.
Finally, and most consequently, when your buddy's referral is hired and turns out to be a disaster…well…errrr…it's uncomfortable. And, guess who will take ALL of the blame from your Board? (Hint: it's not your buddy) Maybe you made statements to your Board suggesting the new hire will be more successful because she was referred from your network. Yeah…really uncomfortable.
Working with a professional outside of your network who understands your business eliminates questions of motive, bias and accountability. Hindsight is 20/20.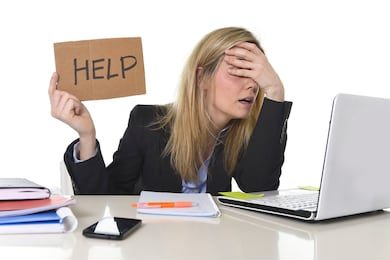 2. My other duties took priority
I currently work for Talencio, an executive search firm. We pride ourselves on taking the right actions to perform an executive search. This mea culpa is akin to a cop discussing the joys of driving fast while he's writing you a ticket. He says something like, "It's fun to speed until you get caught. I learned that lesson a long time ago."
A typical executive search performed by Talencio may take 200+ hours to complete. We sift through hundreds of candidates, interview them and screen them before submitting them to the hiring manager. 1 out of every 4 candidates we present are hired. That's a good number, with an exhausting effort to get us there.
You don't have time to perform the proper search your team deserves. You can't find 2 hours, much less 200. You are busy guiding growth, operations, regulatory, supply chain, manufacturing, etc. If your Board lets you handle this on your own, they are crazier than you are. Executive search is a function that serves your leadership role, it shouldn't consume it. Elevate your impact within your business by outsourcing this function to an expert.
If you continue down the search path speeding through it on your own, you're going to get caught and you'll find yourself repeating one of my executive search fails.
Prioritization Violations:
Underdeveloped job postings
Untimely response to inquiries
Inability to screen large pools of candidates
Rushing the interview process
Fast-tracking finalists
Hiring with bias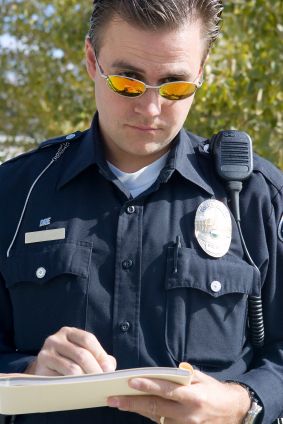 3. I didn't use the right tools
As is true for any job, you need the right tools to perform an effective executive search. Tools – plural. There is no silver bullet that will streamline your executive hire. Posting an executive role on a job site and simply managing the responses will not get it done. That's like putting the boat in the water and hoping a trophy fish jumps in.
When you outsource executive recruiting to a firm like Talencio, their tool box comes with them. I mentioned earlier that searches can sometimes take 200+ hours to complete. Without the tools we rely on, the results we deliver could not be possible. In addition to job sites (plural) we utilize, we also invest in a suite of other tools including LinkedIn, Tracker CRM, Talencio's Talent Translator, and a healthy budget for advertising the role. Our veteran health technology recruiters use these tools and patiently work their craft to land the trophy hire.
Fishermen won't put the boat in the water without bait in the box. Baseball players won't step to the plate without the perfect bat in their hands. Musicians won't perform without tuning their instruments. Why are you performing an executive search without the right tools? If you do decide to perform an executive search on your own, make sure to avoid repeating my executive search fails when implementing your own talent acquisition strategy. 
About the Author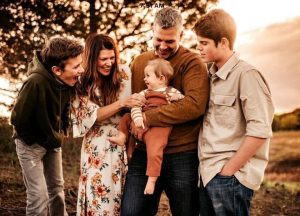 Christiaan Engstrom is VP Corporate Development at Talencio, a Minneapolis-based executive search firm serving health technology companies. A husband and father of three boys, he has led biotech, healthcare and manufacturing organizations. He earned his undergrad and MBA degrees from the University of Minnesota's Carlson School of Management. He earned his Associated Press credentials at the age of 16, reporting for the Daily Jefferson County Union in Fort Atkinson, WI. 
Christiaan covers leadership topics related to his network, and is always looking for good stories. Contact him at (651) 329-7747 or christiaan.engstrom@gmail.com.
Talencio has been the preferred provider of vetted, accomplished professionals to the Health Technology Community for over 12 years. To learn how other companies have partnered with Talencio, tap into our skilled professional talent pool, or learn about career opportunities, contact us at 612.703.4236 or by email.